One of the best methods in which you can do some exercise is by training martial arts. Of course, you may be a little confused as to what martial art to select – after all, there are all kinds of martial arts that come from the far corners of the world. It's not that easy to select only one of them and go with it.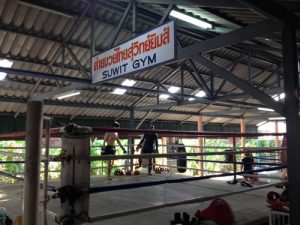 But if you ask us about it, then if there is a single martial art that we would point out to you – it would have to be Muay Thai. There are many reasons for this. The first reason is that the system of Muay Thai is very powerful. No matter who you are or what your starting point is, you will find out that your strength and your martial arts skill improves dramatically as times goes on.
Don't expect changes overnight, though. You will find out that the more consistent you are with practice and the more you listen carefully to the instructions of your Muay Thai instructors at the training camp – the faster you begin to improve.
The best thing about knowing martial arts is that one day, they can even save your life. If you get jumped by a malicious person on the streets then it can pay off to know a bit of martial arts. You may end up winning the fight and going home without a scratch on you. This would be a lot better than getting all messed up by your opponent.
But if there is one thing that Muay Thai can help you with – it's the development of your character. You will find out that you're getting more disciplined, consistent, and even courageous as you train martial arts such as Muay Thai. Many timid and scared people have experienced this tremendous improvement and strengthening of their characters and they have become courageous.
So, regardless of why you would want to train Muay Thai, we think that it would be a wise investment of your time and effort. Be sure to try it out – as you have nothing to lose in this way. We think that you will eventually end up falling in love with it.