If someone asks the name of a country that is blessed by the God, then the name of Thailand will come among the Top 5 countries. Some of the countries have been blessed with oil mines, coal mines, gold mines, uranium, etc. but Thailand is the country that has been blessed with natural beauty, beaches, and sceneries. And, these three elements attract people from all over the world. Though, God has cherished Thailand with a special effect, the people of this country have considered the blessing very seriously and in such a way that people all over the world praise Thailand for its culture, sports, and diversity.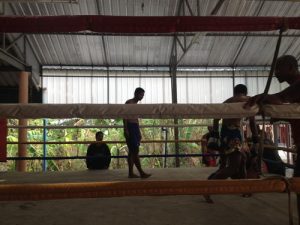 People here are very friendly and the culture makes everyone love and help. Also, Muay Thai helps people stay fit and healthy while opening the doors to become an expert and represent the country at international sports fest. Moreover, you can save money when you travel to Thailand and learn Muay Thai.
Muay Thai is a beneficial sport that brings some benefits your way. For example, it makes you fit. It makes you energetic. It makes you healthy. It removes fat from your body. It gives you a chance to get fame by getting selecting at state, national, and international level. But, to learn Muay Thai, you may need to invest a substantial amount of money when you are out of Thailand. Getting its training can be costly out of Thailand, but when you are here on a holiday session, you can join a training camp and learn the basics of this art.
Yes, even if you learn the basics and go back to your country, you can keep practicing it on a daily basis. This way you can save an enormous amount of money, which could have been given to a personal trainer in your country. The second benefit is that the charges for Muay Thai in the training camps are comparatively very less in Thailand than any other country because this country produces experts in a high quantity every year.