If you find that you're fascinated with the world of the martial arts – then you're not alone. Many people find themselves irresistibly drawn towards this world – both men and women – and they also find that training martial arts changes them for the better.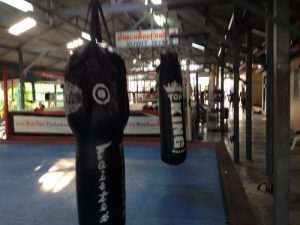 Namely, two things that you can expect from training martial arts are the improvement of your health and fitness. Of course, these things won't come easy for you – you will have to sweat and work hard in order to get to them. But the reward that you will get is priceless.
So, since you're reading this article, it means that you're interested in Muay Thai. Well, if you wish to find the best training camp centered on this martial art, then you will do well to go to Thailand.
The reason for this is simple – some of the best practitioners and teachers in the world when it comes to Muay Thai can be found here – as Muay Thai is a national sport in Thailand, and it's held in very high esteem. You can find old people and children in training camps, dedicating their lives to this martial art.
While you don't have to go such extremes – you can still benefit a lot from training Muay Thai. And finding a training camp when you're in Thailand is a piece of cake. But still, there's difference from one training camp to the next – and it's best for you to ask people about where it's best to train. Read reviews online and make your choice based on your personal opinion.
If you ask us, one of the best training camps of Muay Thai in Thailand and in the world is Suwit Muay Thai – the place where MMA fighters trained Muay Thai when preparing for one of his epic battles. The teachers here are absolutely dedicated to the martial art of Muay Thai and you will have the best learning experience if you learn from them. Follow their guide and advice, and you will witness your Muay Thai skills and knowledge skyrocket very soon.