It can be a form of sports, a fitness regime or even a daily life activity. Exercise is the key to staying healthy. A researched[1] carried out in Australia, states that every one of us should include exercise in our lives. Slowly and gradually, we can bring strength in our muscles.
To lay out the truth,
Exercise is not restricted to a single movement or a single type. Instead, there are four types of exercises, each having its own set of benefits and technique.
Important Types;
While some exercises might help you build endurance in your body, other types of exercises might help you get in better shape.
Let's get into the details;
1. Aerobic Exercise
A form of exercise that precisely focuses on your breathing technique and helps your body function at an optimal level is aerobic exercise.
It increases endurance by increasing your heart rate along with relaxing your blood vessel walls. Some of the advantages that can be related to aerobic exercise include;
lower blood pressure and sugar levels
Reduces body fat
Reduces inflammation
2. Strength Training
We lose our muscle mass with age. This is why it is important to add strength training to build it back. As you perform strength training, your posture gets better and you feel more confident.
It doesn't have to be exhausting but it should be performed consistently in order to see the results. Here are the major health benefits of strength training;
Stimulates bone growth
Weight control
Improves balance and posture
Reduces stress and pain
3. Stretching
Do you sometimes feel like your body isn't energized even after a good night sleep?
Well, that could happen because of weakness in our tendons and muscles. They seem to get shorten, which leads to less functionality. As a result, muscle damage increases and you feel joint pain.
You should include stretching in your routine, twice in a week.
Stretching could help you with;
Better flexibility of your body
Reduced back pain
Less risk of injury and strains
4. Balance Exercises
We often find people in our lives that fail to keep their balance and these include mostly older people. It is because with time, the physical performance of our bodies declines.
But,
Not if we maintain ourselves by including balance exercise. Our inner ear, leg muscles and joints help us keep balance. Training to make them stronger will automatically increase our tendency to balance the body.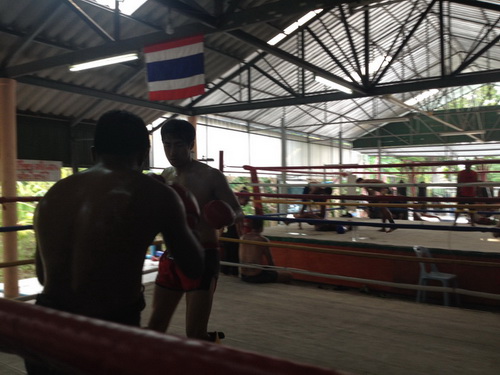 Muay Thai as a Fit-for-All Exercise
If you had the opportunity to include all of these exercises in one sport, would you do it?
Of course, you would.
Muay Thai is the type of martial arts that was originated in Thailand. It helps to massively improve our physical body. It includes all the above discussed exercises. You can find plenty of training camps linked with Muay Thai.
So, make sure you get your body back in shape by including this amazing sport of Muay Thai in your life. Suwitmuaythaigym is ready to teach Muay Thai.
---